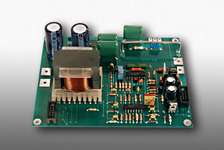 Over 15 years of experience in providing the following services to customers and has gained an excellent feedback for best services and meet customer's requirements.

SERVICES:

Printed Circuit Boards (PCB) rework / repairs.

Prototype builds.

Thru-hole printed circuit board assembly.

Hand assembly.

Soldering.

Low to medium volume production.

Mechanical, electro-mechanical assembly and packaging.

Complete functional testing on the product we built.

Turnkey contracting manufacture.

Battery Charger and Power Supply Evaluation.

Failure Analysis and recommendations for Battery Chargers and Power Supplies.

WHY CHOOSE AV INTERNATIONAL?

· High Quality
· High Reliability

· Highly experienced
· Lower Cost Solutions
· Responsive Deliveries

· High customer satisfaction




Our Contract Team provides expert rework, repair, modifications and testing to your PCBs. Our certified operators insure that the rework on your PCBs is done accurately, promptly, and reliably. 100% guaranteed.

Compare your fully burdened overhead rate of rework/repair to our per board price - you'll be surprised!
We can deliver results in as quickly as 24 hours on PCB rework, repair and testing.

Flexibility, reliability, responsiveness and significant cost reductions are just some of the many reasons for choosing our company.




If you have a question or would like to contact us, we want to hear from you!